Biography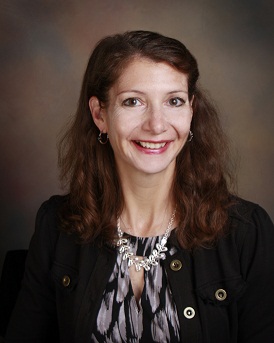 Law Offices of
Rebecca S. Whitehouse
5700 Granite Parkway, Suite 200 - Plano, Texas 75024
Telephone: (972)731-2521

Rebecca S. Whitehouse
Principal
EXPERIENCE:
April 2000 to Present
2014 - Elected to Fellows of the Texas Bar Foundation
Law Offices of Rebecca S. Whitehouse, Austin, Texas
Representing businesses and individuals with obtaining and maintaining proper visa status and work authorization, issues in the recruitment and hiring process, transferring executives and key personnel, permanent residency, labor certification processing, I-9 compliance and sanctions, immigration-related unfair employment practices, petitions to sponsor a relative / fiancé, applications for citizenship.
May 1992 to March 2000
Baker & Botts, L.L.P., Houston, Texas; Austin,Texas
Associate
Employment / Labor Law -- Experience includes conducting all phases of discovery, taking and defending depositions, preparing witnesses, drafting and arguing summary judgment and other pre-trial motions, and participating in arbitrations and mediations. Practice also involves advising clients on workplace practices, drafting and reviewing employment agreements and employment policies including employee testing programs, responding to EEOC charges and OSHA citations, and representing management at TEC and TWCC proceedings.
Business-related Immigration Law -- Practice includes obtaining visas for foreign national employees and multi-national transfers; maintaining work authorization for employees holding visas; advising employers on compliance with document retention, employment authorization, and non-discrimination requirements.
BAR ADMISSIONS
State Bar of Texas, U.S. District Courts for the Southern, Northern, and Western Districts of Texas.
PUBLICATIONS AND PRESENTATIONS
2000 – 2010 Business Immigration Law – Strategies for Employing Foreign Nationals, Law Journal Press ; Chapter Author
April 13, 2011 "I-9 All the Time - Employment Verification and Immigration Issues"
February 21, 2007 "When Your New Employee Or Relative Is A Foreign National"
December 18, 2006 "Managing the Complexities of The Overlapping Web of FMLA, ADA, Workers' Comp and Antidiscrimination Laws"
June 24, 2004 "The Intersection of Immigration Law and Family/Tax/Employment/Probate/Criminal Law"
April 7, 2000 "Birth and Adoption Unemployment Compensation", Central Texas Human Resource Management Association, Temple, Texas
March 23, 2000 "Recruiting and Hiring Foreign National Employees; Employment and Labor Law Issues in Texas", Lorman Education Services, Houston, Texas
February 2000 "Developments in Federally Mandated Drug and Alcohol Testing", The American Bar Association Section of Labor and Employment Law, Employee Rights and Responsibilities Committee, 2000 Mid-winter meeting,
October 1999 "Recruiting and Hiring Foreign National Employees", Texas Association of Business and Chambers of Commerce, Austin, Texas
February 3, 1999 "Implementing Liability-Free Progressive Discipline Policies; Discipline and Termination Law", Council on Education in Management, Houston, Texas
September 1998 "Immigration: A Strategic Update", Baker Botts, LLP Labor and Employment Conference 1998, Houston, Texas
October 27, 1998 "Alternate Dispute Resolution", Lorman Education Services, Houston, Texas
October 1998 "Emerging Employment Issues", Baker Botts LLP Labor and Employment Conference 1998, Austin, Texas
October 16, 1997 "Alternate Dispute Resolution", Lorman Education Services, Houston, Texas
April 1996 "How to Hire, Discipline, and Discharge Employees in Texas", The Cambridge Institute, Houston, Texas
BOARD CERTIFICATION
1998 – 2007 Labor and Employment Law, Texas Board of Legal Specialization
PROFESSIONAL ACTIVITIES
2010-2011 Solo / Small Firm Section, Austin Bar Association
2010-2011 Rotary Club of Northwest Austin
V.P. International Service
2011 Animal Welfare Committee, Austin Bar Association
2009-2010 Solo / Small Firm Section, Austin Bar Association
2008-2009 Rotary Club of Northwest Austin
2008-2009 AILA National Committee – H-2A/H-2B
July 2007 – 2011 District Nine Unauthorized Practice of Law Subcommittee, Supreme Court of Texas
2003 – Present Solo / Small Firm Section, Austin Bar Association
Board Member and Section Member
1999 – 2000 Travis County Women Lawyers Association
1999 – 2000 Texas Association of Business and Chamber of Commerce
EDUCATION:
University of Michigan Law School, Ann Arbor, Michigan
J.D., December 1991
Honors and Activities:
Best Oralist Award, Writing and Advocacy, Winter 1990; Family Law Project, Case Supervisor; Child Advocacy Law Clinic, Summer 1990; Moot Court, Fall 1990
University of Michigan, Ann Arbor, Michigan
Bachelor of Arts, Psychology, August 1988
Honors and Activities:
Graduated with distinction; Class Honors C Fall of 1985, Fall of 1987;
Membership in Psi Chi (National Psychological Honor Society)
ACTIVITIES: Member of American Immigration Lawyers Association, Rotary Club of Northwest Austin, Animal Welfare Committee of the Austin Bar Association